Mit navn er Lars K Jensen, og jeg arbejder som leder af produktudvikling hos Infomedia.
Hver uge deler jeg en opsamling på noget af det mest interessante, jeg er faldet over indenfor digital udvikling og forretning i og omkring mediebranchen.
Det betyder, at du sparer tid: Du behøver ikke læse en masse artikler og nyhedsbreve for at holde dig opdateret.
Tak fordi, du læser med.
___
? Følg ugerevyen
Det letteste er at følge med på mail. Så får du en mail hver weekend med link til ugens opsamling:

Du får kun én mail om ugen – det lover jeg.
↓ Here we go ↓

? SOCIALE MEDIER
Her finder du historier om eller fra de store sociale platforme, der har en enorm rolle at spille i kontakten mellem udgiver/afsender og modtager.
---
? Facebook-sårbarhed rammer 50 millioner brugere
Ugen sluttede dårligt for Facebook:
Nearly 50m Facebook accounts were compromised by an attack that gave hackers the ability to take over users' accounts, Facebook revealed on Friday.
---
? Når Facebook er nede, læser vi nyheder
What happens when internet users can't go on Facebook? Some turn to other social media platforms to joke about it. A lot of them, it turns out, spend that time reading the news.
---
? Kommentarspor på Facebook er ikke omfattet af medieansvarsloven
Det er DR's egen sag, at public service-huset fjernede en brugers kommentar fra et kommentarspor på Facebook. Det fastslår Pressenævnet i en kendelse, hvor nævnet afviser en klage.
---
✊ Facebooks kamp mod falske nyheder ser ud til at virke
Anderledes ser det ud med Twitters tiltag.
It's fun to hate on Facebook, but credit where credit's due: The platform's attempts to get fake news and misinformation out of people's feeds seem to be working, according to a new working paper from NYU's Hunt Allcott and Stanford's Matthew Gentzkow and Chuan Yu.
---
? Nu kan Facebook-sider deltage i Facebook-grupper
Here's a small Facebook update that'll no doubt be of interest to social media marketers – Facebook is now allowing some Pages to join Facebook groups, and comment and interact within them as a business Page.
---
? Google og Facebook: Vi er ikke herrer over sandt og falsk
"Det er ikke vores opgave at slette eller censurere folks lovlige ytringer," lyder det fra Google op til folketingsvalget, hvor regeringen har præsenteret plan for at forhindre fremmed indblanding.
---
? Facebook bekræfter Stories-annoncer
After announcing that Facebook Stories ads were coming back in July, The Social Network has this week confirmed that all businesses can now advertise within Facebook Stories, with Messenger Stories (formerly 'Messenger Day') ads also coming soon.
---
? WhatsApp-stifter taler ud efter bruddet med Facebook
Exclusive: WhatsApp Cofounder Brian Acton Gives The Inside Story On #DeleteFacebook And Why He Left $850 Million Behind
___
Læs også: WhatsApp cofounder Brian Acton calls himself a 'sellout' for taking Facebook's cash [VentureBeat]
---
? Instagram-stiftere forlader skuden
SAN FRANCISCO — Kevin Systrom and Mike Krieger, the co-founders of the photo-sharing app Instagram, have resigned and plan to leave the company in the coming weeks, adding to the challenges facing Instagram's parent company, Facebook.
___
Læs også: With Instagram Cofounders Out, It's Facebook All The Way Down [Wired]
___
Det sker "amid frustrations with parent company Facebook", skriver Recode.
___
Marketing Land har talt direktørerne fra to marketing-firmaer, der siger, at de to stifteres afsked ikke vil sløve Instagrams annoncevækst.
___
The Information skriver, at Adam Mosseri (der har en fortid hos Facebook, der ejer Instagram) er den oplagte kandidat. Mosseri er i dag produktchef hos Instagram og har haft forskellige produktlederroller hos moderskibet Facebook.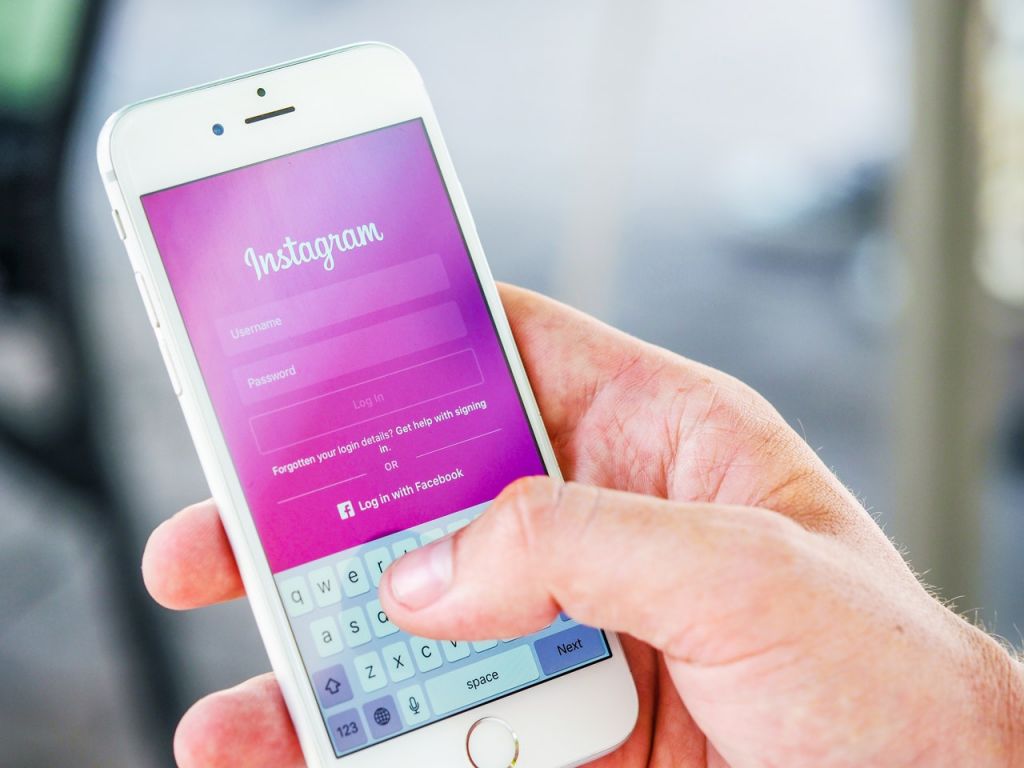 ---
? Instagram overgår Facebook, hvad angår content marketing
Forty percent of marketers surveyed at last month's Digiday Content Marketing Summit said Instagram was the best social platform for content marketing, while 29 percent said Facebook and 24 percent chose YouTube to round out the top three.
---
? Nye annonce-produkter fra Snap
Snap said these retailers have seen anywhere from 4.1 to 17 times higher engagement rates using the collection ads format than when pushing individual Snap ads with these products. Competitor Instagram rolled out a similar product-catalog style ad format to advertisers globally in July.
___
Læs også: Snapchat launches multiple e-commerce ad options in time for holiday shopping [Marketing Land]
---
? Hvordan kan journalister bruge Snapchat?
A recent fire outbreak in Los Angeles surfaced on Snapchat quicker than Twitter. So how can newsrooms make the most of the 'camera-first' platform as a newsgathering tool?
---
? Snapchats kommunikationschef stopper
Kommunikationsdirektør Mary Ritti hos Snap, der er selskabet bag billeddelingstjenesten Snapchat, forlader selskabet ved årets udgang. Det oplyser hun i en mail til Snaps medarbejdere, skriver Financial Times.
---
? Twitter-fejl kan have delt private beskeder
Ups.
Mellem maj 2017 og 10. september 2018 har en fejl i Twitter muligvis sendt direkte beskeder og beskyttede tweets ikke bare til de tiltænkte modtagere, men også til udviklere, som ikke var autoriserede til at modtage dem. Fejlen blev ifølge Twitter udbedret, så snart den blev opdaget.
---
⚗️ Videnskaben bag effektive LinkedIn-opslag
LinkedIn post effectiveness is somewhat of a mystery. As my guest in this new episode of The Social Business Engine podcast, Scott Ayres of Agorapulse, notes:

"LinkedIn is like the Uncle who always comes to the family reunion with a great casserole, but you forget is there."

? MEDIER /TENDENSER
Her kan du læse nogle af ugens tendenser indenfor medier. Det kan være en ny metode eller tilgang eller ny teknologi, branchen forsøger at tage til sig.
---
✅ Mandag Morgen i faktasamarbejde med Facebook
I forbindelse med det kommende folketingsvalg skal Mandag Morgens Tjekdet faktatjekke historier for Facebook.
---
? Målinger gør Jysk Fynske-journalister utrygge
Ledelsen på Jysk Fynske medier siger, at digitale målinger ikke skal bruges som fyringsværktøj. Men medarbejderne frygter alligevel, at dårlige tal kan blive brugt i næste fyringsrunde, siger tillidsmand.Tallene indgår i den samlede vurdering af medarbejderne, siger digital chef
---
? MediaJournal: Ny dansk udgivelse om medier og kommunikation
DMJX (Danmarks Medie- og Journalisthøjskole) står bag et nyt digitalt tidsskrift, 'MediaJournal', om "medier, kommunikation og didaktik".
→ Du kan følge med på Medium (hvor artiklerne bliver udgivet) og på Twitter (hvor artiklerne bliver delt).
---
? Er podcasting-boblen ved at sprænge?
PODCASTING WAS SUPPOSED TO BE one of the saviors of digital media—inexpensive, addicting, profitable, and popular. But now it's like the old line from baseball legend Yogi Berra: "That place is so popular, no one goes there any more."
---
⛔ Nej, der er ingen podcasting-boble
So, here's the thing: I do think there's been bubble-like behavior here in podcast-land — but those three stories have nothing to do with it at all.
---
? Berlingske relancerer
Med relanceringen af berlingske.dk siger dagbladet farvel til gule breaking-bjælker, lyserødt business.dk og en række annonceformater for at få "det site, der skal til for at opbygge en holdbar og stærk digital abonnementsforretning," siger chefredaktør.
---
? business.dk og b.dk bliver slået sammen
Om to dage er det slut med business.dk. Berlingskes digitale erhvervssite bliver som varslet lagt ned som selvstændigt site for at erhvervstoffet kan blive integreret under hovedsitet b.dk. Det oplyser Tom Jensen i et brev til læserne.
---
? The Washington Post har store planer for Arc-CMS'et
It is increasingly the tech stack of choice for major news publishers. But now Arc wants to be the backbone of your digital advertising and subscriptions, too.

[…]

First, ads: The Post will begin testing an ad network based around Arc clients in 2019. "We've got this technology we call Zeus, which basically does a more effective header bidding. Does things like autoplay for video, refreshing of ads. And I think our sales team is fairly good on the programmatic side to figure out how to get more, to squeeze money."
___
Læs også: Jeff Bezos vil sælge CMS til danske medier [Medietrends]
---
? Quartz fortsætter med 360° video – andre holder igen
Quartz has already made several 360 videos for editorial and is about to go live with its first for an advertiser. The campaign, for an unnamed investment firm, shows what it's like inside a bustling market in China. Many publishers rushed into the format back in 2016, but poor executions and virtual reality's struggle to reach mass audiences led publishers and advertisers to retreat.
---
? Bloomberg-robot skriver sammendrag
This week, Bloomberg Media rolled out Bulletin, a newsfeed-style feature in its mobile app that gives users personalized stories every time they open the application. The stories' one-sentence summaries are written by an artificial intelligence-powered program that scans the stories for meaning.

? MEDIER /BUSINESS
Her kan du læse nogle af ugens historier og tendenser indenfor forretningsudvikling i mediebranchen. Altså det, der handler om at tjene penge.
---
? Aller ser positivt på mikrobetalinger
Mens flere mediehuse er skeptiske over for digital stykbetaling for indhold, ser bladhuset Aller Media positivt på muligheden. To centrale forudsætninger skal dog være på plads, mener salgsdirektør, som peger på, mikrobetaling har vundet indpas i andre brancher.
---
? Zetland-forbillede deler finansoplysninger med medlemmer
De Correspondent this week started releasing more detail about its finances after its 60,000 members started requesting more transparency. For the past five years, the publisher has reported how it spends the money it makes from membership fees, which makes up three-quarters of its revenue. Now, it details all revenue sources, including book publishing, which makes up 14 percent, speaker engagements and article syndication, and how the money is being spent.
---
? The New York Post barsler med medlemsmodel
If you've ever wanted to go to a Yankees game with your favorite New York Post columnist, next year might be your chance.

Rather than focus on a metered paywall like its crosstown rival, The New York Daily News, the New York Post is planning to pursue consumer revenue through memberships.
---
? Britiske medier: Google og Facebook skal til lommerne
Internationale techselskaber som Facebook og Google skal til lommerne og finansiere journalistik i Storbritannien. Det foreslår News Media Association, der er brancheorganisation for de britiske medier, skriver The Guardian.
___
Læs også: Facebook og Google slår os ikke ihjel [Journalisten]
---
? Google er udfordret af annonce-svindel
Version2 har en fin artikel, der forklarer, hvordan én form for svindel med digitale annoncer fungerer: Google kigger væk mens svindlere malker virksomheders reklamebudgetter

? MEDIER /UDVIKLING
Her får du et kig på nogle af ugens historier indenfor den digitale udvikling og teknologi, der enten direkte eller indirekte kan have betydning for medier/udgivere.
---
✨ Her er Amazons nye produkter
AMAZON ANNOUNCED MORE than a dozen new hardware products today, along with several software updates, all aimed at bringing its voice assistant Alexa to more devices in your home—and even to your car.
___
Se også: 12 ways Alexa is getting smarter [Venture Beat]
---
? Google Home Mini var den bedst sælgende i andet kvartal
Move over, Amazon: Google has captured the smart speaker crown. According to a report today from Strategy Analytics, Google Home Mini was the best-selling voice-enabled speaker in the second quarter of 2018, followed by Amazon's Echo Dot. They collectively accounted for 38 percent of the 11.7 million speakers shipped globally.
---
? Shopify er ved at være de handlendes svar på Facebook og Google
Like any platform, Shopify is building an ecosystem of developers, startups and ad agencies. The company has 2,500 apps through its own app store. The company can, like the Apple App Store, add apps into its ecosystem that merchants can then purchase. For example, they can use a free app called Shoelace that helps you retarget ads on Facebook and Instagram. Or one called Save my Sales, which works with live agents to help merchants do text-messaging for abandoned-cart customers.
---
? Godkendte tredjeparts-apps kan scanne Gmail-data
Man burde jo ikke blive overrasket. Men derfor kan man jo godt blive det alligevel.
Although Google stopped scanning Gmail content to provide personalized ads more than a year ago, it still allows add-on developers to access users' emails and to share data with other parties as 'long as they are transparent.'
---
? Mobile websites kan lytte til dine sensorer uden at spørge
WHEN APPS WANTS to access data from your smartphone's motion or light sensors, they often make that capability clear. That keeps a fitness app, say, from counting your steps without your knowledge. But a team of researchers has discovered that the rules don't apply to websites loaded in mobile browsers, which can often often access an array of device sensors without any notifications or permissions whatsoever.
---
Foto: Fancycrave.com  / Pexels