Fake News: Gør advarslerne og rettelserne det værre?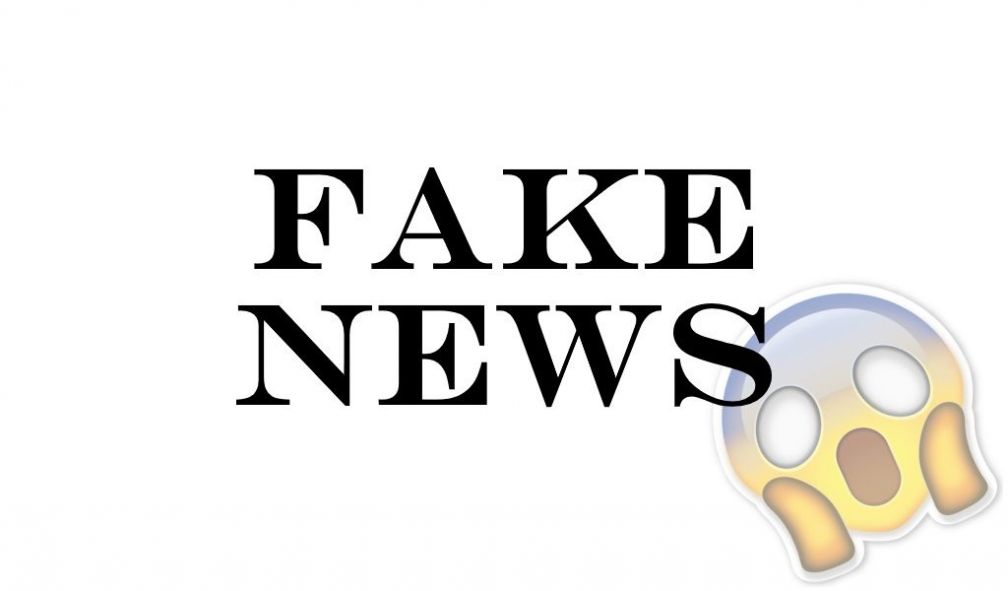 (Dette indlæg blev oprindeligt udgivet på Medieblogger (der ikke længere bliver opdateret), men lever nu her)
___
En af de mest omtalte og debatterede emner i medieverden lige nu er eksistensen og spredningen af det, man kalder 'Fake News' – som i virkeligheden dækker over god, gammeldags løgn (som Filip Wallberg så korrekt har sagt det [Journalisten]).
Herhjemme bliver der talt en del og også gjort noget. Der er blandt andet tale om at gøre noget fra politisk side, og Mandag Morgen har startet faktatjek-sitet 'Tjek Det', der blandt andet har som mission at "kortslutte internettets ekkokamre":
På internettet er det ingen sag udelukkende at omgive sig med personer, der mener det samme som en selv. Man kan vælge kun at bruge tid på specifikke fora, forskellige grupper på Facebook osv., hvor folk i det store hele deler ens synspunkter og holdninger.

De grupper og fora kommer med et mediebegreb til at fungere som ekkokamre. Det vil sige, at hvis man kun ser og hører udsagn, der stemmer overens med det, man mener i forvejen, forstærker det ens meninger og gør dem mere ekstreme. Og det er let bare at se den anden side som en sammensværgelse.

Kamrenes udsagn og påstande kan lynhurtigt sprede sig på de sociale medier som ringe i vandet. Vi vil gerne med dette initiativ i det omfang det er os muligt søge at stoppe den løbske debat, før den accelererer og falske eller unuancerede påstande bliver til faktum.
Mandag Morgen offentliggjort i slutningen af marts, at Tjek Det var blevet bevilget 2,9 mio. kr. fra innovationspuljen [MediaWatch].
Ekkokamrene findes
Det er helt sikkert et vigtigt og prisværdigt arbejde, men spørgsmålet er, om det gør nogen forskel.
Den 25. april var jeg til arrangementet 'Kan teknologien redde os fra falske nyheder?' på IT-Universitetet. Her fremlagde Filippo Menczer (der er professor i Informatics og Computer Science ved Indiana University) via en videoforbindelse nogle af sine resultater.
Blandt det mest interessante var, at folk er så splittet i deres forbrug af medier og internettet, at de eksisterer i såkaldte 'ekkokamre' og derfor ikke ser hinanden meget af tiden. Det betyder også, at en rettelse (bragt i den ene gruppe) af en falsk nyhed (bragt i den anden gruppe) næppe vil blive set, og endnu mindre sandsynlig spredt, i den anden gruppe.
Det er derfor, jeg stiller spørgsmålstegn ved tiltag som Tjek Det, som jeg frygter vil komme til at eksistere i sit eget ekkokammer: Folk, der er enige med en rettelse, vil læse den, mens dem, der egentlig burde læse den, enten vil ignorere den eller slet ikke se den i deres Facebook-feed eller hvor den slags nu kan dukke op.
Kan rettelser gøre ondt være?
En ting er, om rettelser er ligegyldige. Men måske kan de være direkte skadelige for polariseringen af samfundet – også når vi taler 'Fake News'?
Cass Sunstein skriver i sin nye bog, '#Republic' (som jeg tidligere har omtalt her på Medieblogger) om effekten af rettelser i forbindelse med 'Fake News'. Nogle gange kan det nemlig gå i den stik modsatte retning (det er et længere citat, men hold ud – det er det hele værd ?):
Suppose that a society is divided on some proposition. The first group belives A, and the second group belives not-A. Suppose that the first group is entirely correct, and that the second group is full of nonsense. Finally, suppose that truthful information is provided, not from members of the first group, but from some independent source, in support of A. It would be reasonable – you might think – to suppose that the second group would come to believe A.

But in important settings, the opposite happens. The second group continues to believe not-A, and even more firmly than before. The result of the correction is to increase polarization.

In one experiment, people were exposed to a mock news article in which President George W. Bush defended the Iraq War, in part by suggesting (as he in fact did) that there "was a risk, a real risk, that Saddam Hussein woul pass weapons or materials or information to terrorist networks." After reading this article, people in the experiment read about the Duelfer Report, which documented the lack of weapons of mass destructions in Iraq. People were then asked to state their agreement, on a five-point scale (from "strongly agree" to "strongly disagree"), with the statement that Iraq "had an active weapons of mass destruction program, the ability to produce these weapons and large stockpiles of WMD."

The effect of the correction greatly varied by political ideology. For very liberal subjects, there was a modest shift in favor of disagreement with this statement; the shift was not significant, because these subjects already tended to disagree with it. But for those who characterized themselves as convervative, there was a statistically significant shift in the direction of agreeing with the statement. "In other words, the correction backfired – conservatives who received a correction telling them that Iraq did not have WMD were more liketo to believe that Iraq had WMD than those in the control condition." It follows that the correction had a polarizing effect; it divided people more sharply, on the issue at hand, than they had been divided before.

An independent study confirmed the more general effect. People were asked to evalute the proposition that cutting taxes is so effective in stimulating economic growth that it actually increases government revenue. They were then asked to read a correction from either The New York Times or foxnews.com. The correction turned out to increase people's commitments to the proposition in question: "Conservatives presented with evidence that tax cuts to not increase government revenues ended up believing this claim more fervently than those who did not receive a correction.

Liberals are hardly immune to this effect. In 2005, many liberals believed, wrongly, that President Bush had imposed a ban on stem cell research. Presented with a correction from The New York Times og foxnews.com, liberals continued to believe what they did before. By contrast, conservatives accepted the correction. Hence the correction produced an increase in polarization. Importantly but not surprisingly, it mattered, in terms of the basic effect, whether the correction came from The New York Times or Fox News: conservatives distrusted the former more, and liberals distrusted the latter more.

Think in this light about social media. If your Twitter feed is insisting that a particular scandal happened, or that some public official was reckless or worse, how likely is it that a correction will move you? How likely is it that people will see through fake news?
Hvis vi lige standser her et øjeblik og dvæler ved tiltag som Mandags Morgens Tjek Det. De kan nemlig også ende i denne "fælde", hvor en rettelse blot vil betyde, at dem, rettelsen er tiltænkt (forudsat at de altså overhovedet ser den) måske står endnu stærkere på deres synspunkter.
Så er det ikke længere bare ligegyldigt. Så er det pludselig blevet værre.
En del af det, jeg har citeret Sunstein for ovenfor er faktisk noget nær copy-paste-gentagelse fra hans bog, 'On Rumous' [Google Books], fra 2011 (hvis man har skrevet noget godt én gang, er der vel ingen grund til at genopfinde den dybe tallerken ?).
Og i den bog har han en fin opsummering – der naturligvis er skrevet før, 'Fake News' blev en ting – hvilket det blev med valget af Donald Trump til præsident.
i Fra 'On Rumours: How Falsehoods Spread, Why We Believe Them, What Can Be Done' af Cass Sunstein (2011)
Mediefærdigheder
Jeg tror, det skyldes, at nogle folk gerne (indirekte) vil lyves for – forstået på den måde, at folk til tider gerne vil bekræftes i deres synspunkter, hvor faktuelt forkerte de så end må være. Når der kommer nogen og siger, man tager fejl, så står man bare endnu mere stejlt. Polariseringen bliver naturligvis ikke nødvendigvis øget (hvilket betyder, at folk står endnu stærkere på deres synspunkter) ved hver rettelse. Men det vil ske, og derfor er det enormt vigtigt, at der bliver sat ind andre steder end ved at bringe rettelser.
Tænk, hvis fire mindre betydelige rettelser måske når okay igennem til folk, mens den ene vigtige – der måske er med til at afgøre et folketingsvalg – ender med at dele folk yderligere.
Facebook eksperimenterer også med en angivelse ved links til artikler, hvis indhold er tvivlsomt. Også her er det et værd at stille spørgsmål ved (og undersøge), om det har stor, nogen, lille, ingen eller modsat effekt.
Alt dette er en udfordring, der ikke kan løses igennem advarsler og irettesættende artikler. Det handler mere grundlæggende om "uddannelse" af folk til at være bedre medieforbrugere og derved borgere. Det betyder blandt andet bedre basal kildekritik – det, som amerikanerne populært kalder 'Media literacy' [Media Literacy Project]:
For centuries, literacy has referred to the ability to read and write. Today, we get most of our information through an interwoven system of media technologies. The ability to read many types of media has become an essential skill in the 21st Century. Media literacy is the ability to access, analyze, evaluate, and create media. Media literate youth and adults are better able to understand the complex messages we receive from television, radio, Internet, newspapers, magazines, books, billboards, video games, music, and all other forms of media.
På dansk kan vi passende kalde det 'mediefærdigheder', 'mediekendskab' eller lignende.
Kendt vs. ukendt
Sunstein-citatet ovenfor drejer sig om emner, som læserne allerede kender til. Hvordan forholder det sig med emner, læserne umiddelbart ikke ved noget om? Faktisk ikke så meget anderledes:
Unfamiliar issues

What if the underlying issue is not familiar? In that event, will balanced information produced polarization or consensus? A measure of agreement might well be exptected, if only because people do not begin with strong prior convictions. Online, we often encounter issues that we know nothing about. Maybe the balance of arguments will determine our answers? A study of nanotechnology casts light on that question.

A large set of Americans was divided into two groups. In the "no-information" condition, people were simply told that nanotechnology is a process for producing and manipulating small particles. In that condition, people did not divide along ideological lines about the costs and benefits of using nanotechnology. There were no evident splits between conservatives and liberals, or Republicans or Democrats. Apparently the issue seemed highly technical, and the mere name and description did not split people along relevant lines.

In the "information-exposed" condition, people were given factual material on the potential risks and benefits of nanotechnology. Notably, exposure to information had essentially no effect on people's views about those risks and benefits. But such exposure did split people in accordance with their preexisting political orientation. Those who tended to like free markets and distrust government interference ended up more favorably disposed towards the use of nanotechnology. Those who tended to favor social equality and trust government to promote social goals ended up less favorably disposed toward that issue.

In the no-information condition, there was essentially no division between the two groups in their belief that the benefits of nanotechnology outweighed the risks. By a small majority (61 percent), both groups tended to accept that belief. But after exposure to balanced information, the split grew from 0 to 68 percent, with 86 percent of free market enthusiasts believing that the benefits outweighed the costs, and only 23 percent of egalitarians so believing.

For the idea of online learning, that's a definite problem.
Hvordan kan det være, at det er sådan? Her er en del af Sunsteins bud:
Making sense

Here's a way to understand some of these studies. When people start with strong convictions and really know what they think, they're a lot less likely to be moved by contrary arguments. One reason is that they can just dismiss them, given what they already know. If you believe that the Holocaust happened, you won't be much affected by some report suggesting that the whole idea is a concoction of Jewish historians.

Suppose that contrary arguments have no effect on you, but that supportive arguments and new information in line with what you already think strengthen your convictions. That's certainly been known to happen. Sure enough, balanced presentations should end up fortifying those convictions. And if such presentations involve an unfamiliar subject, such as nanotechnology, something similar should happen, at least if the presentations end up triggering your long-standing concerns.

A second factor involves emotions, not knowledge. If you are strongly com misted toa certain belief – say, that climate change is a serious problem – a contrary argument might do little to inform you. It might just make you mad. And if you're mad, you might more strongly hold the views with which you began. It is for this reason, in part, that corrections might now move you. And you might also wonder, Why would they issue that correction, if the underlying claim weren't true? Aren't they hiding something?
Det bør ikke overraske, men vi har faktisk stående i en lignende situation før, for snart 100 år siden. Godt nok var der ikke noget internet og nogle sociale medier, der kunne få løgnene til at sprede sig med lysets hast – men det betød til gengæld også, at det tog tilsvarende længere tid at gå i rette men en løgn.
Walter Lippmann skrev i 1920 i 'Liberty and the News' om problemet med usandheder, og de risici det har for demokratiske samfund:
All that the sharpest critics of democracy have alleged is true, if there is no steady supply of trustworthy and relevant news. Incompetence and aimlessness, corruption and disloyalty, panic and ultimate disaster, must come to any people which is denied an assured access to the facts. No one can manage anything on pap. Neither can a people. (Kilde: Open Democracy)
Lippmann udgav herefter andre værker, blandt andet 'The Phantom Public' i 1925, der fik den amerikanske filosof John Dewey til tasterne, og deres debat har spillet en stor rolle i grundlæggelsen af den journalistik, vi kender i dag.
"Skal vi i mediebranchen virkelig til at læse Walter Lippmann igen?", spurgte jeg her på Medieblogger tilbage i marts 2013. Dengang var anledningen en løs omgang med sandheden i forbindelse med dronningens nytårstale – nu kan anledningen være, at vi skal genbesøge nogle af midlerne fra dengang til at hjælpe med at løse det problem, vi står overfor nu.
Vil du have mere?
Så tilmeld dig nyhedsbrevet – så får du en mail hver weekend, blandt andet med den populære ugerevy, der giver dig overblikket på digitale medier og udvikling:
---
---
Kilder / Læs mere:
# Jan Birkemose har på Medietrends.dk tidligere skrevet om en anden vinkel på dilemmaet, nemlig at irettesættelserne af 'Fake News'-websites kan give dem mere trafik og derved mere opmærksomhed: Dilemma: Faktatjek får fake news til at flyve (10. maj 2017)
# Journalisten / Filip Wallberg: Jeg har fået nok af fake news (3. april 2017)
# Besøg Mandag Morgens faktatjek-site 'Tjek Det'
# Tjek Det: Om Tjek Det
# MediaWatch: Mandag Morgens faktatjek-site får millionstøtte (31. marts 2017)
# Forskningens døgn: Kan teknologien redde os fra falske nyheder?
# Medieblogger: Ny bog ude i dag: '#republic' – kan lykketræf hjælpe medier og demokrati? (14. marts 2017)
# Jeg citerer fra siderne 93-97 i '#Republic: Divided Democracy in the Age of Social Media' af Cass R. Sunstein (Princeton University Press, 2017)
# Google Books: 'On Rumous' af Cass Sunstein (2011)
# Media Literacy Project: What is Media Literacy?
# Open Democracy: Walter Lippmann and American journalism today (31. oktober 2007)